Travel Trio : Cleanse & Hydrate
เซ็ตพกพา เจลอาบน้ำจากธรรมชาติ 3 สูตร
Regular price
550.00 ฿ THB
Regular price
Sale price
550.00 ฿ THB
Unit price
per
Sale
Sold out
Calm shower gel 100ml "Restores moisture and relaxation to the skin" Aromatic scent of lavender helps soothe and relax skin. Restore moisture and reveal soft touching skin from the first use. Revive shower gel 100ml "Skin renewal in 30 days". Reduces dark spots. Helps keep skin soft, radiant. Sweetly scented with real wild honey. Helps reduce dark spots from scars, clear skin, and fight with bacteria in the body. Activate shower gel 100ml "Awaken your skin." Orange peel-scented gives pleasant fragrant and fresh. Helps to reduce sunburn and stimulate blood circulation, with anti-bacterial properties.
Who is this set suitable for

ผู้ที่มีผิวแพ้ง่าย ผู้ป่วยรับเคมีบำบัด คุณแม่ลูกอ่อน สามารถใช้ได้ ปราศจากสารเคมีอันตราย
FAQ

Q: แต่ละสูตรต่างกันอย่างไร
A: สูตร Activate: เหมาะสำหรับเช้าวันที่ต้องออกไปทำกิจกรรม ช่วยกระตุ้นผิวให้ตื่นตัว บรรเทาอาการ sunburn

สูตร Revive: เหมาะสำหรับวันที่ต้องการให้ผิวกระจ่างใส หอมหวาน ลดเลือนรอยด่างดำของผิว

สูตร Calm: เหมาะสำหรับใช้อาบก่อนนอน กลิ่นหอมผ่อนคลาย ช่วยปลอบประโลมผิวให้ชุ่มชื้น สบาย
No chemical

ปราศจากสารเคมี SLS / Paraben / Silicone / Alcohol / Artificial coloring / Mineral oil / Perfume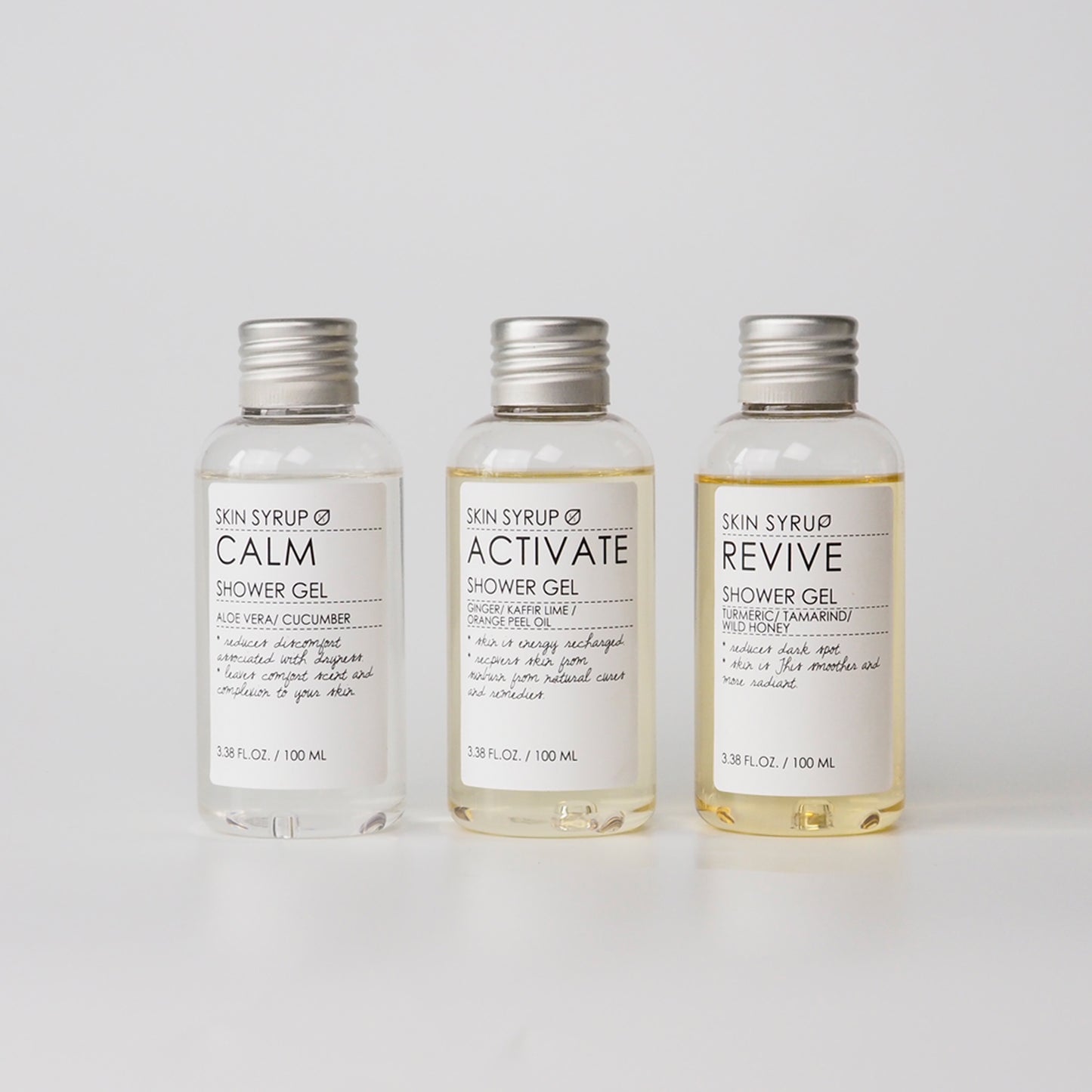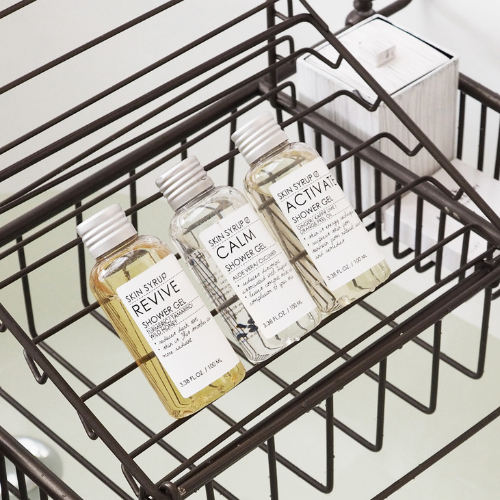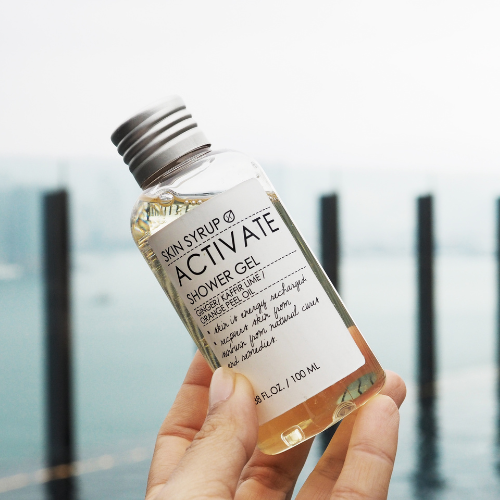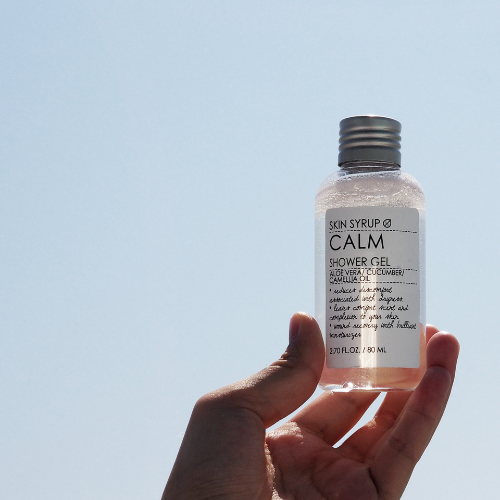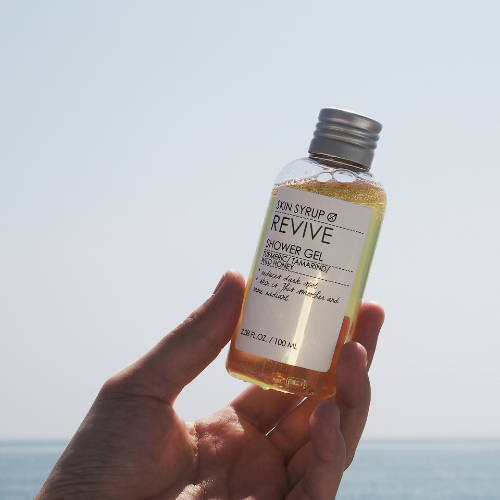 The products included in the set are: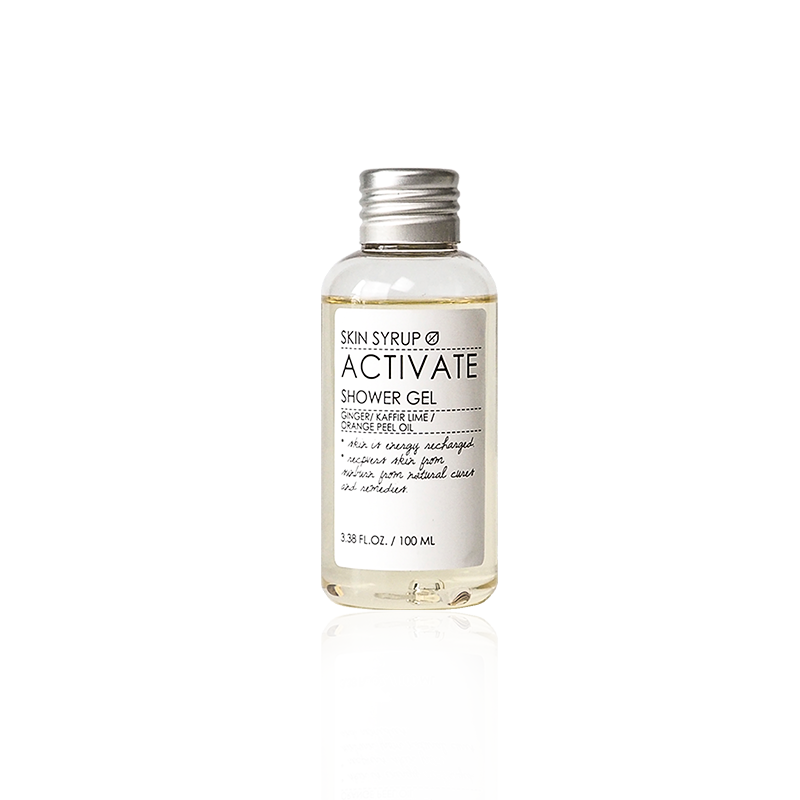 Activate Shower Gel
แอคทิเวท สบู่เหลวอาบน้ำสูตรน้ำมันเปลือกส้ม
This shower gel contains 98% natural extracts and helps "awaken your skin" with a mixture of orange peel oil, which helps to reduce sunburn and ginger, which stimulates blood circulation. The shower gel helps to create smooth and bright skin. The product has anti-inflammatory properties since one of the active ingredients is bergamot, which has antibacterial properties. Keep your skin healthy and feel energetic every time after using this product.
View full details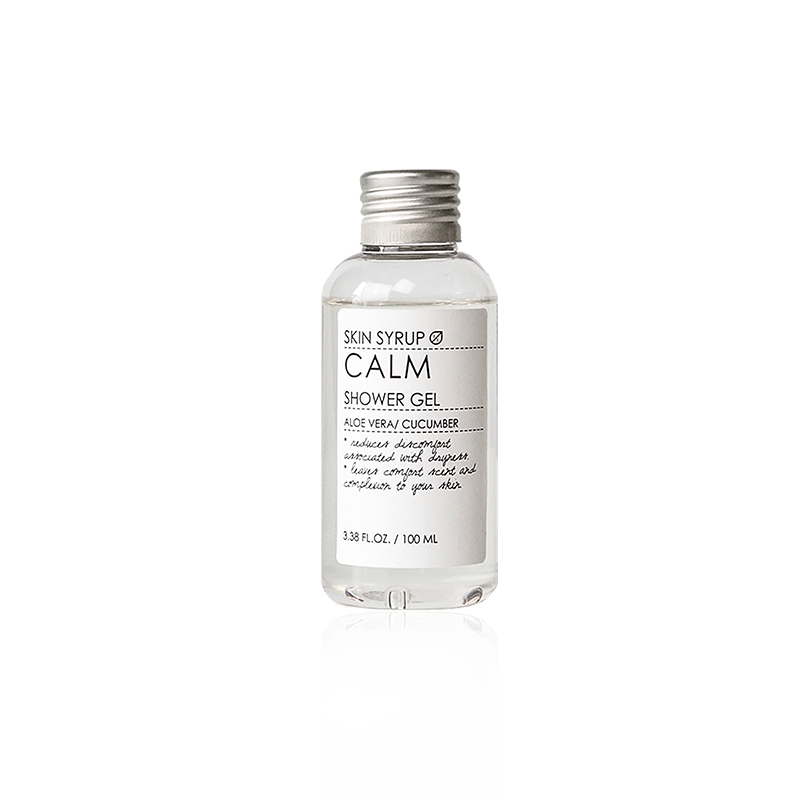 Calm Shower Gel
คาล์ม สบู่เหลวอาบน้ำสำหรับผิวแห้งแพ้ง่าย
This shower gel contains 98% natural extracts and helps "restore moisture and relax the skin ". It has a soft pleasant scent derived from Lavender essential oil that helps you to relax and sleep well all night. It also restores moisture with the active ingredients cucumber and aloe vera, revealing soft, moist and touchable skin from the first use.
View full details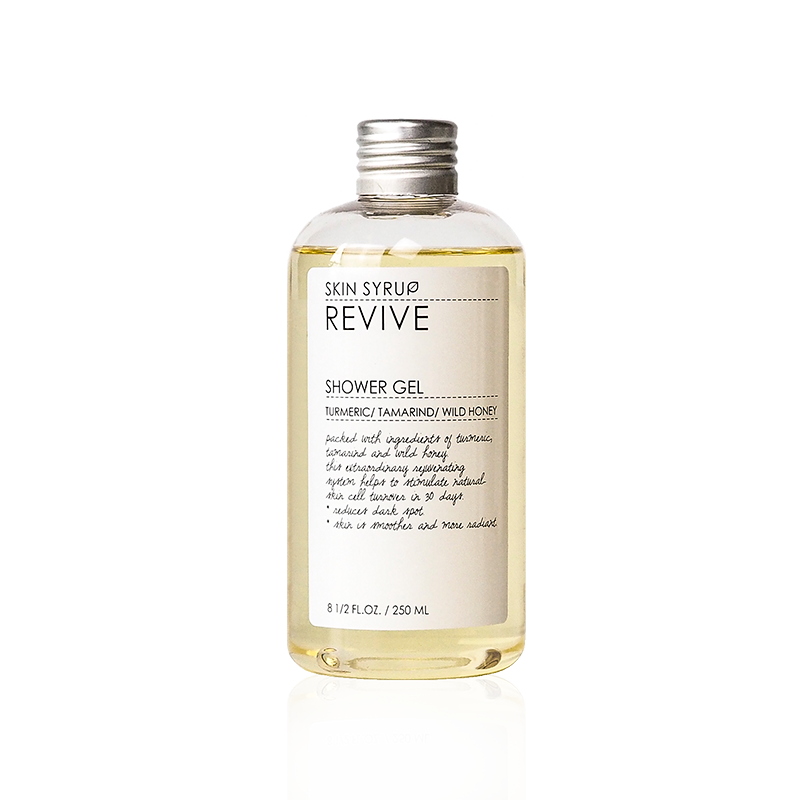 Revive Shower Gel
รีไวฟ์ สบู่เหลวอาบน้ำสูตรน้ำผึ้งป่า
This product is a shower gel that contains 98% natural extracts and helps "renew skin in 30 days". It has a sweet honey fragrance from the main ingredient: real wild honey. This honey helps to fade dark spots and makes the skin soft and radiant. It also helps reduce scarring. Another active ingredient, tamarind, serves to brighten the skin tone. Finally, turmeric helps slow down the aging process of the skin and rids the skin of bacteria. Suitable for people with sensitive skin.
View full details